About This File
Come get some!
The man with the mightiest boot in all of FPS-dom is in town with a few days to kill. But who wants to waste all their time bumping into walls and burning through jetpacks to find all the secrets, easter eggs, and crazy loot? So do yourself a favour: use this official strategy guide, with all its excellent walkthroughs and maps, to make those alien bastards pay for shooting up your ride.
This is a fun guide, with some extra developer commentary packed into the Appendix, and the obligatory CD-ROM on the back cover, stuffed with level maps, shareware, the entire first episode of Duke Nukem 3D, and other goodies.
The CD-ROM isn't a part of the .cbz archive, but you can download your own ISO of The Exclusive SYBEX/3D Realms Duke Nukem Companion CD to play around with, because your Retromags Goddesss loves you and ripped her copy so you could have the complete experience.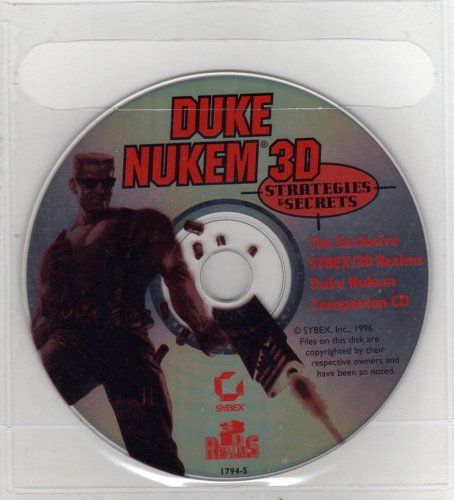 What are you waiting for, Christmas?
Enjoy!
Edited by Areala
Fixed download link for the .ISO file